Welcome to CuPSEn.com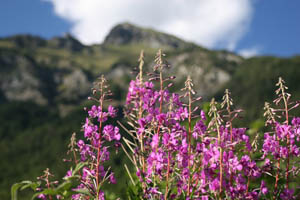 Are you tired of getting hundreds of pages with meaningless results when you search for a website on a search engine?
Was it on the fourth page of an endless list of seemingly all look-alike links? Or was it on the tenth?
CuPSEn.com is a database where you can store your favourite websites so that when you search for them you'll get what you want in the way you want it. With CuPSEn.com you can carry your bookmarks with you everywhere. Not only, you can also share them with the rest of the world.
This makes it a powerful search engine, with a twist. Yes because, apart from returning clean and neat search results, you can link each website with a multimedia object, whether this is a picture or a Flash animation, making it extremely memorable and immediately recognisable. If you think about it, graphics are the bits that immediately strike your attention in a web page (nice flowers, uh?). Well, everywhere, really. Did you jump to the same conclusion? Yes, this is a way to promote your website. This way, you are in charge of your own advertising campaign!
It is not meant to be a substitute for your favourite search engine though, but more like an addendum and a tool.
If you want to see a very simple example please click here.

You can organize your websites by category and add useful search criteria so that you'll be able to find them easily.
When you search for a site you'll probably get a list with the closest match. You can sort this list by site address, description, date, and so on. And the information is presented in a way that is easy to read and understand.
CuPSEn.com is basically divided into two main sections. The public one, where anyone can search the database and the personal one where you can work in only if you have registered.
In the personal section you can add, modify, delete, rate your websites and much more. You can even mark some websites to be strictly personal to you so that nobody else can see them. Although this feature is available, it is not encouraged though because CuPSEn.com is also aiming to be a search engine for everyone to enjoy (you can share your sites with your friends if you make them public).
No illegal or offensive material can be posted on CuPSEn.com.
You can use this website for FREE. You can post as many sites as you want, always for free but you may be charged a small fee if you want to upload a multimedia file, unless you take advantage of a promotion like the one we have at the moment so login and check out the upload page. But hurry up. Grab your free picture or animation before they're all gone!
Please see the terms and conditions.

This website is best viewed in Firefox 1.5 or higher or Internet Explorer 6.0 or higher. Other major browsers latest versions, such as Netscape 8 and Opera 9, should work fine as well.
You need to have JavaScript enabled in order to get the site to fully function and also Cookies must be enabled if you want your preferences to be stored. No other data will be stored apart from your chosen preferences. Although having cookies enabled is not essential for CuPSEn.com to work, you'll soon realise that they provide a better user experience.